AMKALIS Search & Consulting
Specialist search and selection
Our history as a recruitment consultancy began in April 2009. Since then, our services to companies have focused on connecting the aspirations of talented people with the needs of industry.
Areas of specialisation:
Information Technology
Industrial Automation and Robotics
Among all the processes successfully conducted throughout our history, most have been related to commercial, sales and business development roles.
We also take into account the convergence and synergies between the areas of expertise and therefore place emphasis on emerging technologies around digital transformation. These include: cybersecurity, the internet of things, smart cities, robotics and industry 4.0.
Job levels:
Executives / Directors
Managers / Leaders
Technical Experts
Disciplines:
Business Management / Business Units
Sales / Business Development
Marketing
Project Management
Architects/Developers (Java, .NET, iOS, Android)
Analysts and Consultants
Human Resources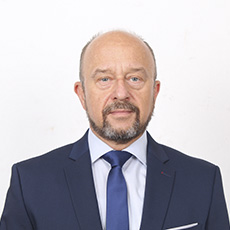 Adam Kaliś, our founder
Adam is a senior electronics engineer specialising in computer systems. He has 20 years' experience as an engineer and manager within the technology industry, working in consumer electronics, industrial electronics, electro-mechanics and computing.
His career in the industry began in 1988 as an R&D engineer before becoming project manager, head of R&D and then director - a position he held up until 2009. That year, he started his exciting career as a headhunter.
His experience as a director, selecting, training and leading teams of highly qualified professionals, has given him direct, first-hand understanding of the issues. This experience means he has a unique perspective - technical and industrial, human as well as commercial - enabling him to understand the issues managers in charge of the selection process face.
Adam Kaliś is the creator and administrator of the popular leading LinkedIn Headhunter Spain group:
Clients who place their trust in us:
Acciona
ALMIS
ANDSOFT
Aritex
Avire
COS Global Services
Crane Payment Innovations
CSI Leasing
DenyAll
ENTELGY
FANUC Robotics
FLOWBIRD
FLUIDRA
HOLCIM
KUKA
Le Creuset
NTT
PINO Componentes
RAONA
Rohde&Schwarz Cybersecurity
Seidor
SENETIC
Verint Systems